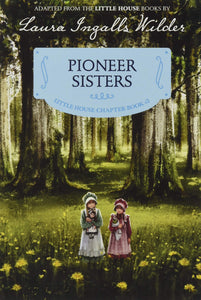 Pioneer Sisters: Reillustrated Edition (Little House Chapter Book, 2)
Laura Ingalls and her family are heading west! Join the original pioneer girl in this Little House chapter book, adapted from Laura Ingalls Wilder's beloved classics. Illustrated with beautiful new black-and-white artwork, this repackaged edition includes bonus material such as games, activities, and more! 
Laura Ingalls doesn't have many neighbors on the frontier, but she always has her sisters to keep her company. Even if they sometimes don't get along, Mary and Carrie are Laura's best friends in the world—and together they share all kinds of adventures!