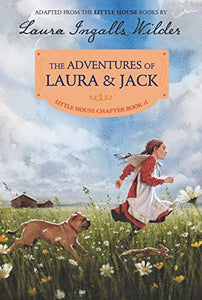 The Adventures of Laura & Jack: Illustrated Edition (Little House Chapter Book, 1)
Laura Ingalls and her bulldog, Jack, have been together for as long as she can remember—and he's no ordinary dog.
Jack travels with Laura and her pioneer family all the way from the Big Woods of Wisconsin to the West. He protects them from wolves, cattle that go astray, and sometimes even a friendly neighbor. And he can always help Laura find her way home.