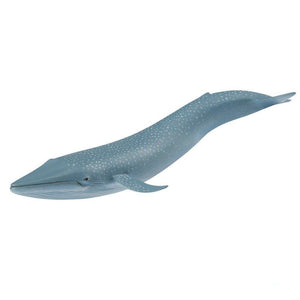 Description:
The Wild Safari Sealife series was designed for the hands of the smaller child.

Each figure is finely hand painted and sculpted by experts which ensure authenticity.

Educational information in five languages promotes awareness of these endangered sea animals and their habitats throughout the world.

All our products are phthalate-free and thoroughly safety tested to safeguard your child's health.

Featured is the Wild Safari Sealife Blue Whale Size: 10.5" L x 4.25" H (26.5 x 11 cm).