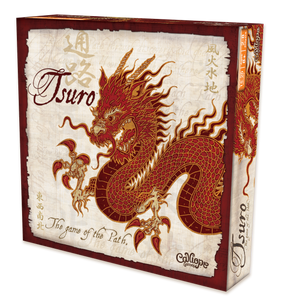 PRODUCT DESCRIPTION
Create your own journey with Tsuro: The Game of the Path! Place a tile and slide your stone along the path created, but take care—other players' paths can lead you in the wrong direction or off the board entirely! Paths will cross and connect, and the choices you make affect all the journeys across the board. Find your way wisely and be the last player left on the board to win!
Up to eight players can join in a single game of Tsuro, making it an obvious choice for large families or gaming groups.
Tsuro is quick to demo and easy to learn, and is perfect for players of all experience levels.
Try this if you like: Indigo, Metro, Carcassonne, One Hundred Torii, Whistle Stop, Tantrix, Streetcar, Kingdomino, Quirkle, Slide Blast, Takenoko, Tokaido, Parks