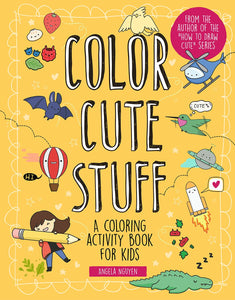 Color Cute Stuff: A Coloring Activity Book for Kids
Grab your colored pencils and markers and get started with this coloring activity book for kids from the creator of How to Draw Cute Stuff.
• 36 cute artworks to color in from the popular author of the Draw Cute series, each with three additional activities or challenges for the reader.
• The extended flap acts as an "easel" so bleed-through is not a problem.
• Perforated pages make it easy to tear out and frame!