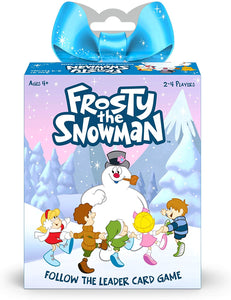 Frosty the Snowman Card Game
Frosty The Snowman is on his way to the chilly North Pole and you can march along!

In this cooperative card game, move Frosty's friends forward and backward to swap their places in the parade.

Get the kids in the right order and you win!

Cooperative Family Card Game

Ages 4 and up

2-4 players

15-minute gameplay

Perfect stocking stuffer!