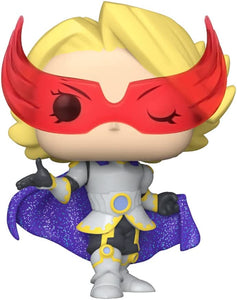 Funko Pop My Hero Academia Yuga Aoyama
Vinyl

Imported

Add sparkle to your My Hero Academia collection with Pop! Yuga Aoyama. Pop! Yuga Aoyama wears a glittering cape and signature winged, red-tinted lenses. He wants to say, "bonjour" to the other members of your My Hero Academia set.

 Vinyl figure is 4.1-inches tall.