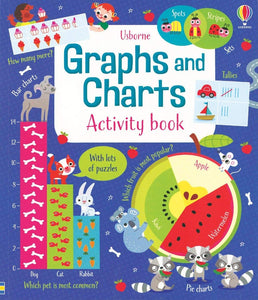 Children can learn all about charts and graphs with this educational activity book. Inside is an array of tips and problem-solving techniques and space to experiment with these techniques. The book focuses on helping children find which techniques work best for them, allowing them to take control of their own learning. Part of a successful range of math activity books.

Series: Math Activity Books
There's a math book for every part of the math curriculum – and these books make math fun, too!