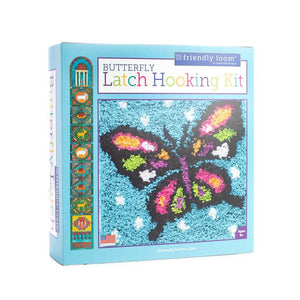 Harrisville Latch Hooking Kit- Butterfly

Ages 8+

Learn the classic craft of latch hooking with this fun butterfly design made from 100% Wool Yarn. The beginner-friendly kit contains strands of pre-cut, 2-ply wool yarn, a canvas backing printed with easy-to-follow grid lines, a design stencil, a wooden-handled latch hook tool, and instruction.


Display your vibrant finished 12"-square rug on the wall, or use it as stunning panel on a tote or pillow.