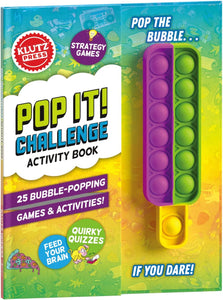 Klutz Pop-It! Challenge Activity Book
The pop-it fidget toy became an overnight sensation. But what can one DO with it? This activity book shows you how!

Offers a range of complexity, from silly, humorous quizzes to mentally challenging strategy games.

Travel-friendly format makes it easy to pop on the go!