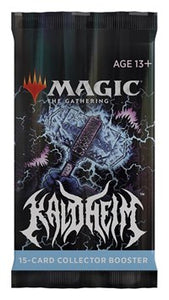 At least one foil in every pack.
 These can be any rarity, so this is one of several places where players can get a rare or mythic rare in a single Set Booster.
Chance of multiple rares.
 Between wildcard slots, the rare slot, and the foil slot, there a several ways to get more than one rare in a Set Booster.
Chance at The List*.
 25% of the time, instead of an ad or token card, Set Boosters contain a card from The List* — interesting cards from anywhere in Magic's history, printed as they appeared 
(including art, frame, and expansion symbol)
 plus a small Planeswalker symbol in their lower-left corner.
Each Set Booster Pack contains 12 random cards, 1 art card, and 1 token/ad or special card from Magic the Gathering's history