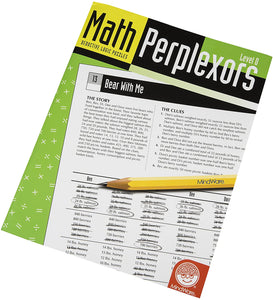 Fun and educational toys for children all ages

Will stimulate your mind and entertain

Unique and innovative toys and games

Introducing all-new characters, stories and challenges to our best-selling Perplexors Series!

Pick up a pencil and sharpen your thinking skills.

All-new characters, stories, and challenges.

Solve the puzzles using deductive logic and the "cross-out-and-circle" process of elimination.

55 full-page brainteasers with solutions.