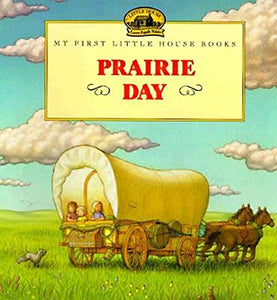 Prairie Day (Little House Picture Book)
With the My First Little House picture book series, the youngest readers can share in the joy of Laura Ingalls Wilder's Little House books in these illustrated adaptations of the beloved series! 
Laura and her family are journeying across the flat Kansas prairie to find a new home. There are gophers and rabbits to play with in the daytime, and a cozy camp awaits at night. 
Renee Graef's illustrations are based on Garth Williams' classic artwork.