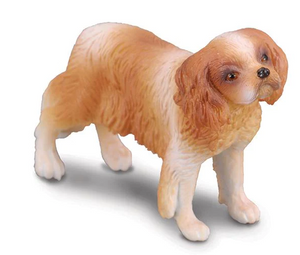 Reeves Collecta Cavalier King Charles Spaniel
These adorable, authentic miniatures have been sculpted by experts to achieve the most realistic look possible, and are individually hand crafted in vinyl and hand-painted! Safe, virtually unbreakable and so real they almost walk, trot and canter off the page!
This item does not come in a retail box. Gift wrapping is not available on this item.
Age 3+ | 2.4"L x 1.6"H