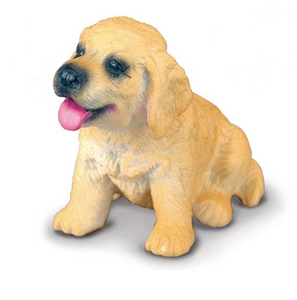 Reeves Collecta Golden Retriever Puppy
These adorable, authentic miniatures have been sculpted by experts to achieve the most realistic look possible, and are individually hand crafted in vinyl and hand-painted! The Breyer by CollectA Horse Collection is sculpted by noted equine sculptor Deborah McDermott. Deborah is noted for being able to accurately capture the anatomy and breed characteristics of every horse that she sculpts. Her happy horses are full of expression and life!
This item does not come in a retail box. Gift wrapping is not available on this item.
Age 3+ | 1.4"L x 1.2"H