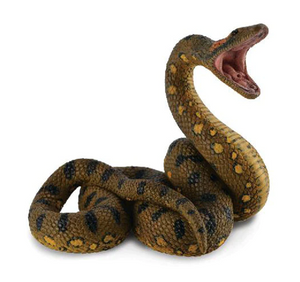 Reeves Collecta Green Anaconda
The green anaconda is a boa species found in South America. It is the heaviest and one of the longest known snake species. Like all boas, it is a non-venomous constrictor.

The primarily nocturnal anacondas tend to spend most of their lives in or around water. While they seem rather slow and sluggish when traveling on land due to their size, they have the potential to reach high speeds in water.
Measures 3.4"L x 3.3"H.
Ages 3+