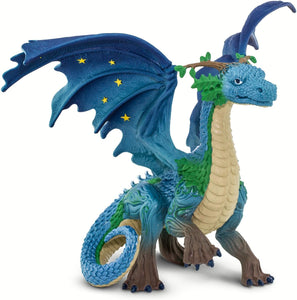 Safari Ltd. Earth Dragon Figurine
The Earth Dragon embodies the very spirit of the Earth. It is said that this beast is capable of emerging from the earth anywhere you choose and is the protector of all the creatures and natural places of the world.

Like all Safari Ltd products, this toy figurine has been individually painted, has a quality manufacture with phthalate and lead free materials and carries a multi-language hanging educational label.

This figurine –realistic, educational and funny – responds to different interests, such as collectors, amateurs, teachers and children.

The Earth Dragon is about 13 cm long and just over 15 cm high to the top of its wings.