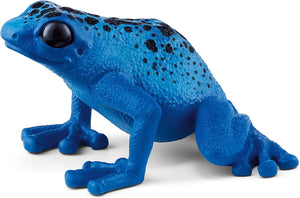 Schleich Poison Dart Frog Toy Figure
AUTHENTIC DESIGN. So realistic you might think you're in the Amazon.

QUALITY YOU CAN SEE & FEEL. The toughest creature in the animal kingdom is a toy frog from schleich.

BEAUTIFULLY DETAILED. A schleich frog toy in a child's hand is a passport to a world of imagination.