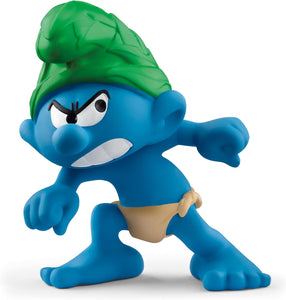 Schleich Wild Smurf #20841
CLASSIC SMURF TOYS. A toy Smurf for every occasion!

DETAILED & AUTHENTIC. Just like the classic Smurfs from your childhood – authentic licensed Smurfs figurines.

DURABLE MATERIALS. These miniature Smurf toy figures are built to last and last.

RETRO TOYS FROM THE 80S A classic throwback toy with a splash of nostalgia.

ICONIC SMURF FIGURINES. Your Smurf Village isn't complete without this must-have Smurf collectible.