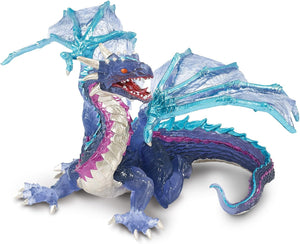 Safari Ltd Cloud Dragon Figure
These figurines feature some of our most intricate sculpting and eye-catching designs.
Made with Safari Ltd's industry-leading standards, the Cloud Dragon has been individually hand painted, features solid construction from quality, safe, phthalate and lead-free materials, and includes an educational hangtag in 5 languages.
Suitable for collectors, enthusiasts, teachers, and kids, you can admire it on a shelf, use it in the classroom, or simply enjoy playing with it.
Measures 5.5" L x 8.1"W x 4.7"H. For ages 3 and up.