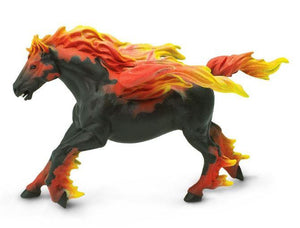 Children will love the fiercely action packed poses.

Each replica is amazingly detailed hand painted for realism and designed to stimulate the imagination.

All our figures are sculpted by experts which ensures authenticity.

Provides educational information in five languages we encourage children to learn about these mythical creatures.

Phthalate-free and thoroughly safety tested to safe guard your child's health.