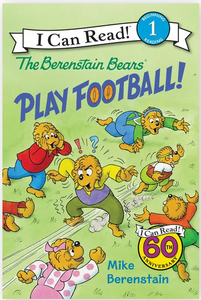 I CAN READ LEVEL 1 BOOK THE BERENSTAIN BEARS PLAY FOOTBALL
The family cannot wait to watch the Grizzly Bowl! As they wait for the big game to start, the cubs huddle outside to play football. Will Brother score the winning touchdown in time?
The Berenstain Bears Play Football! is a Level One I Can Read book, which means it's perfect for children learning to sound out words and sentences.